We have the capability to satisfy your umbilical, HFL and gas lift jumpers needs. A project off the coast of West Africa recently required a 12 line HFL terminated with MQC Charlie 1's with brackets. The line is the main interconnection from the manifold to the tree for MEG transport.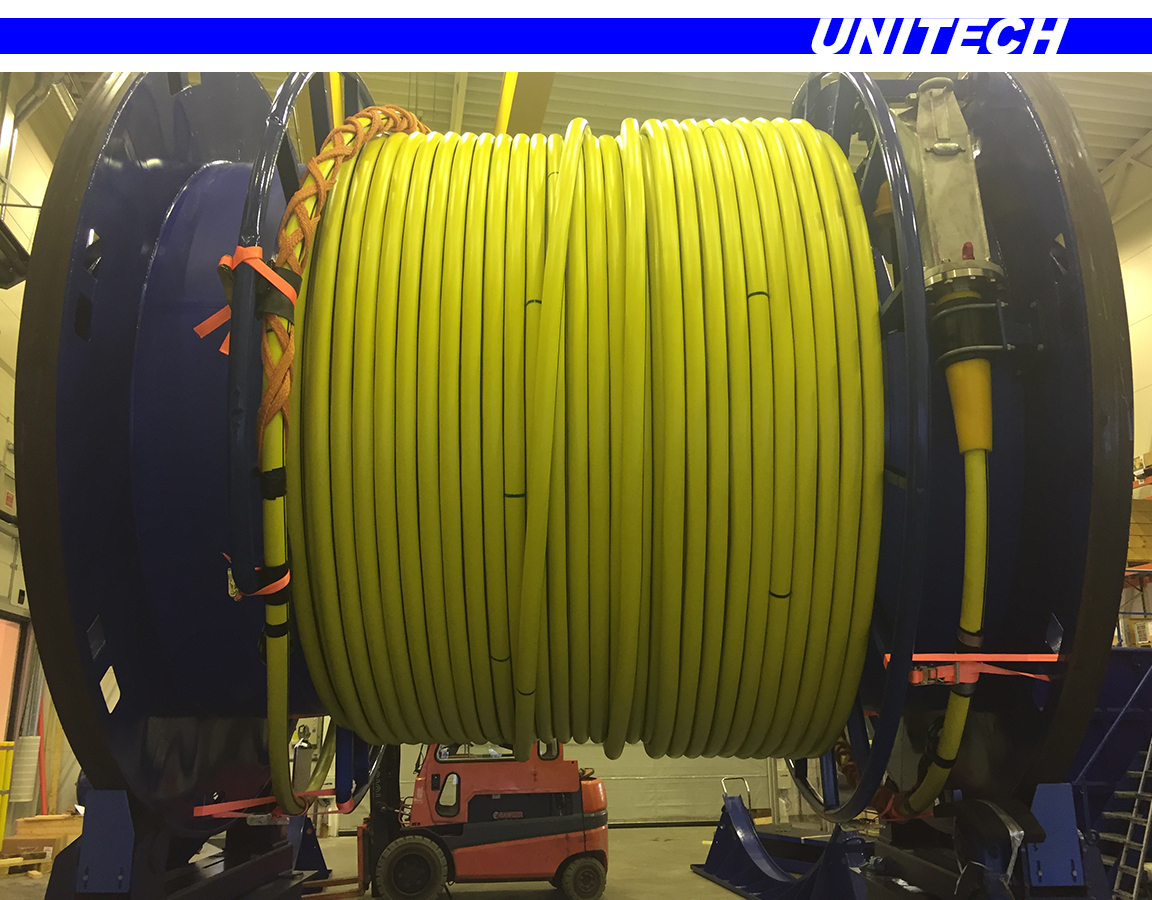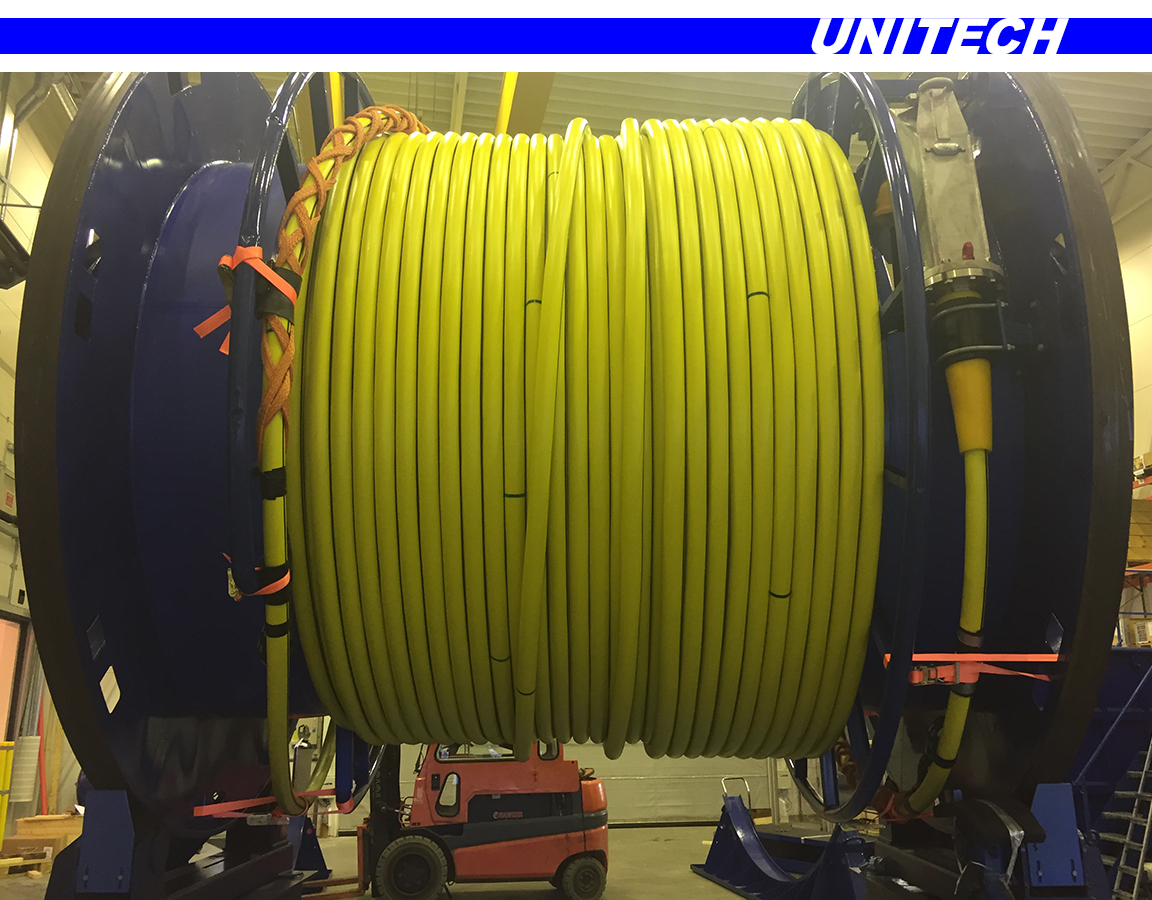 Our flexibility in the configuration of our manufacturing facility allowed us to set up and begin production in a very short period of time.  The manufacturing system is a vertical bundling and extrusion line with flexible configurations, up to 18 tubes with secondary pass possibility, and the ability to incorporate electrical and fiber components. A Siemens automated control system ensures accurate control and logging of speed, back twist and lay length.
We have direct Deepwater shipping access from our Stord, Norway facility which improves project cost constraints by facilitating rapid delivery to project locations.
For further information please contact us sales@unitechsubsea.com.