A socially responsible organization, UNITECH, led by founder and owner Bernt Hellesøe, has organized the revitalization of Skuteviksboder No. 9, after several unsuccessful ownership changes over the past 15 years, as a joint venture nonprofit project with many benevolent sponsors including Roger Iversen from Nøste Boden and Tryggve Fett. This project will prevent the decay of one of the oldest warehouses in the quayside area of the city. The building will be resurrected as the jewel it once was for Bergen, Norway.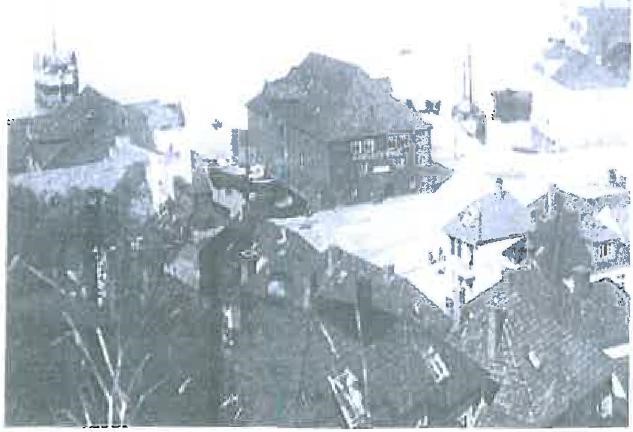 Fotofra about 1925. (From Wilson's photo collection, UBB.)
"I want to give something back to the city. After being abroad for 35 years I've come home for good and I want to help our community," says Bernt Hellesøe.
How will Bernt Hellesøe and UNITECH complete this large and complicated project?
"I employ the expertise and knowledge that I have acquired as an innovator and operations manager in UNITECH for over 40 years," says an enthusiastic Bernt Hellesøe.
"Careful planning, monitoring of the operation and not least finding good solutions together with committed partners is essential for success. As in any project, the initial stage is very important. Leaning on the experience gained as an operations manager in an international subsea group in the Oil & Gas industry, I will create the project management plan, schedule and cost effective solutions to enable renovating this building. Preliminary project studies, project management and action plans are the key", highlighted Hellesøe.
"Skuteviksboder No. 9 will show Bergen's residents our proud trade traditions, but also be a gathering place. We plan to create a neighborhood cafe and a cultural scene. We will also build rental offices for new entrepreneurs and others with a need for office space in this extraordinary setting. I also want to show the people of Bergen all about UNITECH and promote our success in becoming an industry leader in subsea equipment manufacturing. I have created the organization and led it for over 40 years. Alongside this we will show Bergen's position as a very important city for the Norwegian Oil and Gas industry because we will have their exhibition space in this building" says Bernt Hellesøe.
Does this mean that UNITECH is out of oil-gas sector and focusing on real estate?
"The oil and gas sector will remain an important sector globally," Hellesøe told us, "but it will not be as important as it once was. "The oil price downturn has also necessitated UNITECH to restructure. Going forward, we will use our considerable business expertise to develop new businesses in diverse areas" says Hellesøe.
List of Partners
Photo Credits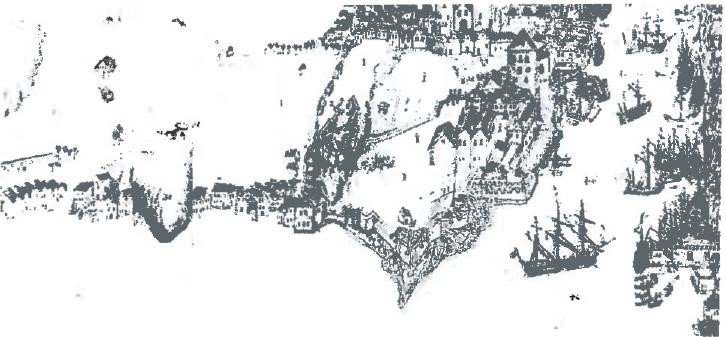 Fra "Bergen i kart", av C. J. Harris. 1991
To keep updated on the revitalization of Skuteviksboder No. 9 please visit http://www.bernteboden.com